AARP's top firms offer vanpools, 'trial retirement,' highly flexible schedules
SAN FRANCISCO (MarketWatch) — Maybe you'd like to take six months off every year to spend the winter in Florida, but then work the other six months and not lose any benefits in the process?
That's no problem at Mercy Health System, which won the top spot on AARP's Best Employers for Workers over 50 list for, among other things, offering workers such highly flexible schedules.
"We have a nurse married to a fellow that's retired. They have a home in Florida and so in the wintertime she goes there, but when they come back, she works six months for us in Wisconsin. She's benefit-eligible for the whole year," said Kathy Harris, vice president for human resources at Mercy Health System, which includes hospitals and other facilities in Wisconsin and Illinois, and is based in Janesville, Wis.
Mercy Health also offers weekend-only work, and other employees can opt for Monday through Friday shifts, rare in the nursing world. Or, employees can opt for on-call assignments for a set number of hours per month that can be expanded or reduced depending on the worker's availability.
Another tip-of-the-hat to older workers: Mercy Health installed equipment that helps nurses lift bodies.
Mercy Health is not alone in reaching out to older workers: At least 30 of the 50 companies on AARP's list are in the health-care industry.
The industry is "a leader in addressing the issues of the 50-plus workforce," said Deborah Russell, director of workforce issues at AARP. That's largely due to the nursing shortage, she said, with companies devising innovative ways to retain older workers to offset staffing shortfalls.
Already, some other industries are following health care onto the list, including Anheuser-Busch's Busch Entertainment Corp.
(BUD :

Anheuser-Busch Companies, Inc.

Last:

49.48

-0.43

-0.86%

3:14pm 08/30/2006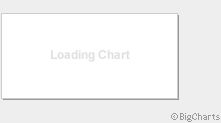 Delayed quote data
49.48

,

-0.43

,

-0.9%

)
, a family entertainment company, car maker Volkswagen of America, and retailer L.L. Bean.
And, schools are increasingly demonstrating a penchant for reaching out to older workers, Russell said. "We're seeing an increase in the area of education," she said. Massachusetts Institute of Technology and Cornell University are just two of the schools on the list.
"There is a void of teachers. Replacing those teachers that are retiring is becoming more and more difficult," she said. "These particular education systems have really been focusing on how to recruit retired educators back into the workplace."
The traditional pension returns
Meanwhile, The Aerospace Corporation in El Segundo, Calif., No. 17 on the list, offers a vanpool program, flexible work arrangements and, in a surprising trend-bucking move, the company recently reinstated its traditional pension plan, which had been frozen to new employees.